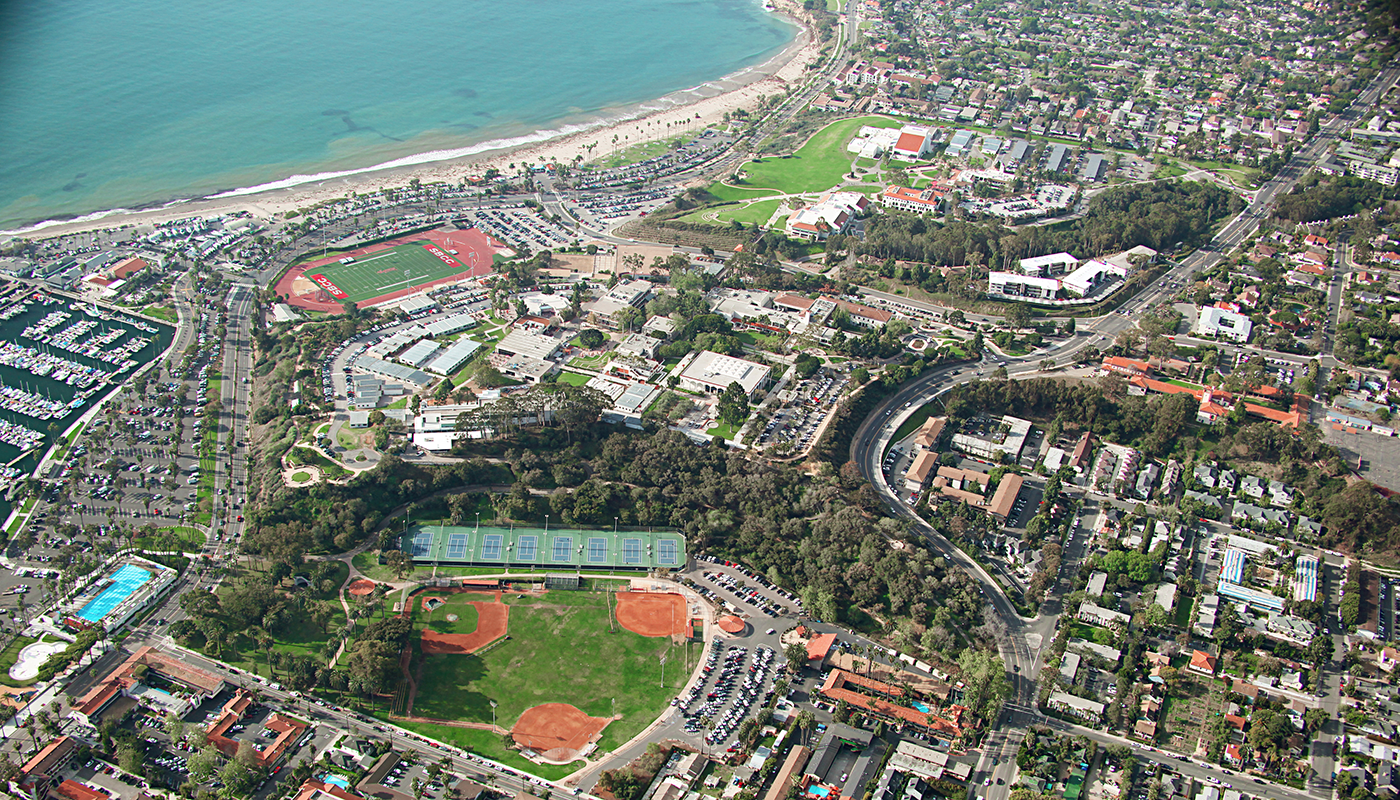 Housing Options
SBCC and the International Office do not offer student housing or housing placement services. We can only assist students with their housing search by providing a list of popular options. Some students prefer to live with families ("homestay") while others choose to live independently in student residences, apartments or houses. Read the disclaimers below and check out the various housing options and links below. Good luck with your search!
Disclaimer 1: SBCC is not responsible for placing students and does not assume or accept any responsibility for inspecting, supervising, or resolving any issues that may arise in the landlord-tenant relationship. Read more about our disclaimer.
Disclaimer 2: SBCC strongly recommends for students under the age of 18 to live with a local host family under the supervision of a responsible adult who is at least 25 years of age until the underage student turns 18. Parents of underage students are solely responsible for making housing decisions and arrangements and ensuring their student's personal safety. SBCC does not assume any responsibility for providing housing assistance and cannot intervene on behalf of students or parents in case of housing disputes. Furthermore, SBCC does not assume any responsibility or liability for the minor student's personal conduct.
IMPORTANT HOUSING UPDATE: There is currently a housing shortage in the Santa Barbara and Goleta areas. We strongly recommend you to start your housing search upon admission to SBCC and reserve your housing accommodations before your arrival. If you cannot find housing in the SB area before you arrive, please consider deferring your attendance and I-20 to the following term.
Housing Options
The Coral Group provides homestay options to international students studying at SBCC and UCSB. They accept students who are 17+ years of age, and organize social events and volunteer opportunities for the students.
Website: coralgroupsb.com or find them on Facebook.
Email: Kevin Hansen at kevin@coralgroupsb.com or Charlotte at Charlottecoralgroup@gmail.com

Cogito World Education is based in Boston but provides homestay options in the Santa Barbara area.
Website: www.cogitoworldeducation.org
Contact: Sylvia Rozwadowska-Shah at info@colibriboston.org whatsapp at +1 617 301 1237

David Koris Local property manager. Text 805-403-8621. He also posts available rooms on Craigslist.

4Stay Room rental, roommate finder, off-campus housing, homestay.
Website: https://4stay.com/

International Housing Placement Service IHPS provides homestay housing for international students in the U.S.
Website: https://ihpshomestays.com/

Student Room Stay offers SBCC students homestay placement services. Typically our matching process can take up to 30 days though we always place our students as quickly as possible and there is a one-time $300 matching fee required to begin the process. We are able to expedite the matching process though there are additional fees. For students that require a host family within 14-29 days the matching fee is $600 or if the student requires immediate placement within 7-13 days the matching fee is $750. So we need the students to apply quickly to get that $300 matching fee

There are several student residence buildings and apartments close to SBCC, and others near bus lines in Goleta and Isla Vista. All SBCC students are provided with a bus pass, which allows them to use the public bus system free of charge for the duration of the semester. Be sure to ask if the apartments or rooms are furnished or unfurnished. Many student-centered apartments are furnished.

Click the "SBCC Housing List" button above to find apartments, rooms for rent, students seeking roommates, maps and neighborhood descriptions, bus lines, tips, and more! Additional options are listed below:

Tropicana Del Norte Residence Hall
Private student dorms with meal plan options in Isla Vista, near UCSB.
tropicanadelnorte.com
Email: leasing@tropicanastudentliving.com

La Brezza Apartments
Apartments located near SBCC.
labrezzaapts.com
Contact: Kevin Hansen
Email: kevin.hansen@rcmi.com

The Coral Group
Apartments, cottages, and condos, plus lots of extra services, support, and social events.
coralgroupsb.com
Contact: Kevin Hansen
Email: kevin@coralgroupsb.com

The Sweeps and CBC Apartments
Townhomes and apartments on the outskirts of Isla Vista near the beach and bus stops.
liveatcbcandthesweeps.com
Email: cbcandthesweeps@essex.com

Buena Vista Apartments
Apartments located near SBCC.
buenavistasantabarbara.com
Email: info@buenavistasb.com

Beach City Apartments
Apartments next to SBCC.
www.stgeorgeassociates.com/beach-city/


4Stay Room rental, roommate finder, off-campus housing, homestay.
https://4stay.com/

Meridian Group
Property management company offering rooms, apartments, and houses for rent in Santa Barbara, Isla Vista, and Goleta.
meridiangrouprem.com

Capri Apartments
Student housing in apartments in Isla Vista near UCSB.
capriiv.com

ICON and ICON Gardens
Student residence buildings located in Isla Vista less than 2 blocks from the beach.
iconapts.com

Ivy Apartment Homes
Multiple locations in the Santa Barbara area.
ivysantabarbara.com

Santa Barbara Rooms
Furnished student housing near city center.
sb-rooms.com

Bartlein and Company, Inc.
Furnished student housing near city center.
bartlein.com/rentals.html

Social Media Housing pages
Disclaimer: SBCC does not operate, manage, or officially endorse the social media housing pages listed below. "SBCC" is used in the titles in order to draw the attention of SBCC students in the Santa Barbara area, but these are not SBCC-run social media pages.
Facebook Groups: SBCC Housing and SBCC Student Housing
Instagram: "Sbcc25" - click on "Housing"