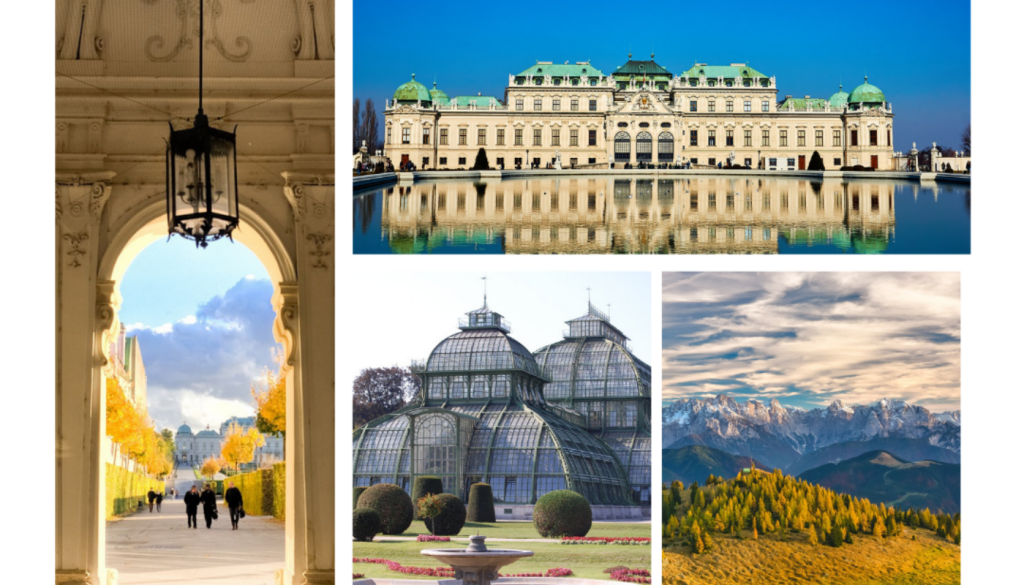 July 23, 2019
Cafe culture, politics, and art in Vienna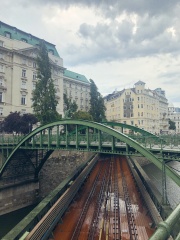 As I stepped into my home for the next month, everything leading up to this moment felt worth it. Entering a country for the first time can cause a mixture of emotions.
The first sensations upon arrival in Vienna, Austria for many students was a mixture between excitement and nervousness. Before arrival, my expectations for the program were to have a hands-on learning experience where I get to see where some of the most important history has taken place.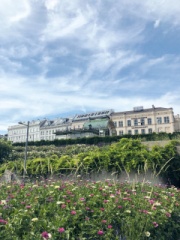 Rather than sit in a lecture room all day, I am allowed this amazing opportunity to tour the city of Vienna and see amazing cites where Mozart was married, where the Holy Roman Empire ruled, and where the unfortunate events of the Nazi occupation took place.
Studying political peace and war along with art history in the beautiful and historical country of Austria has proven to show the importance of art and religion as a political tool at the time.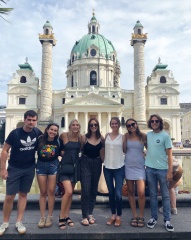 I am excited to be on this trip with my friends and peers that share common interests in the history and politics of Europe. Being with this group of people in the past few days has shown me that these will be some of my closest friends not only within the month of being here, but for years to come.
This is my first time traveling to Europe, so leaving home was very nerve-wracking. Not many people will tell you the struggles you may have to overcome while studying abroad, between maintaining mental health and balancing schoolwork, while also enjoying every moment possible. It is such a rewarding feeling to push beyond those barriers and enjoy the knowledge and experience.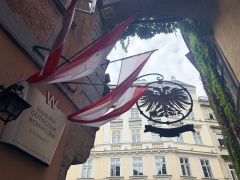 Now that I've been here for a week or so, the nerves have faded away and excitement for the adventure has surfaced instead. The time-change adjustment was definitely a challenge as I feel my personal clock completely switch. But once I've adapted, it almost seemed impossible to think it is nine hours ahead of California. There is only a small window to keep in touch with friends and family back home, but that only makes every conversation more meaningful.
When I first arrived, the day was open for roaming around and taking in the new environment. The combination of the jet lag and the slight culture-shock made the first couple days a whirlwind of emotions bouncing between excitement and exhaustion.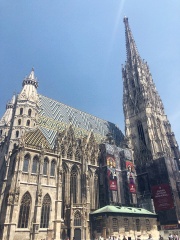 As I entered the second week of the program, I had already seen and learned so many amazing things. Our classes consisted of visiting the oldest churches from the different eras and studying their Gothic and baroque styles. It is fascinating to see how the churches have a connection to the political history of Vienna, as all the emperors used religion and art as a political tool.
The next few weeks here are packed with so many exciting visits including a visit to the Organization for Security and Co-operation in Europe (OSCE), the United Nations Office at Vienna, the International Atomic Energy Agency (IAEA), the Diplomatic Academy, the Presidential Palace, and many historically rich museums.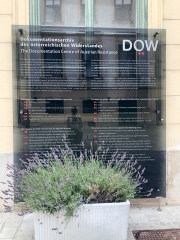 Though I have seen many beautiful places, what I have enjoyed the most is the food and the language. Being in another country it is important to appreciate and adopt some of the culture. With that in mind, food and language are two of the greatest expressions of culture. Coming from a long line of Germans, being in Austria feels comfortable.
Eating Austrian food and hearing German all around me reminds me of being with my family. Learning about the café culture of Vienna has also been one of the highlights of this trip so far. I truly don't think any cup of coffee can compare to the coffee of Vienna.
I am so excited to continue to share my experiences with my friends and students of SBCC about the weeks to come!
About the blogger: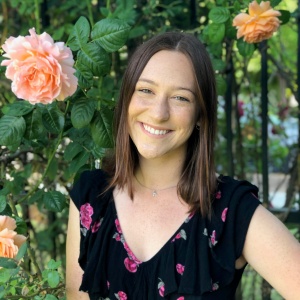 My name is Laura Ludwig and I was born and raised in San Jose, California. Growing up in one of the most diverse cities in the U.S., I was lucky to be surrounded by many different cultures and languages. I attended a Spanish-immersion school where I was educated on the different Latino cultures and became a fluent Spanish speaker. My upbringing has influenced my passion for politics and social issues. When I moved to Santa Barbara in 2016 to attend SBCC, I knew political science was going to be my field of study. Participating in the political science department at SBCC has created such wonderful opportunities from visiting Sacramento to now taking a new journey across the world to Vienna, Austria. I am so excited to share my adventures with you!