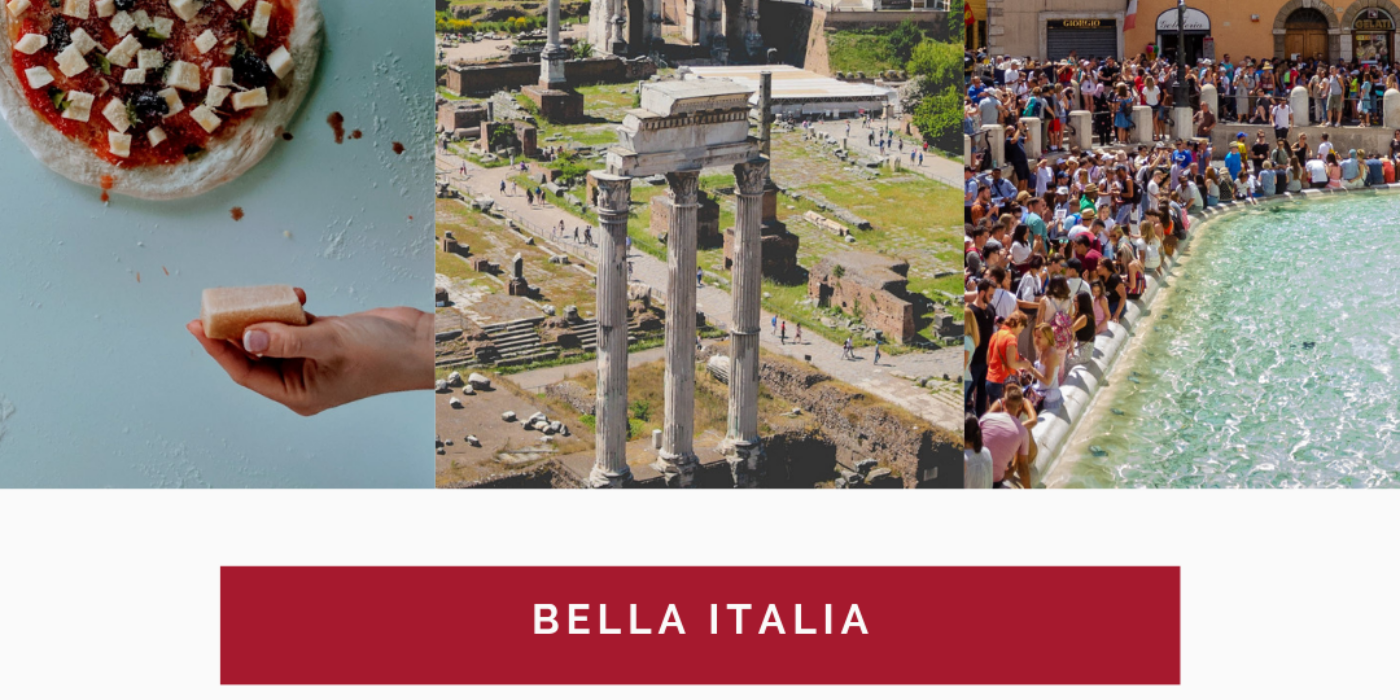 May 14, 2019
Rome and other tales of growth
My experience on the SBCC Study Abroad program has been one of growth. I have learned about ruins, art, and literature. I have learned new languages, amongst which I have adopted diverse communication techniques. I have learned new customs and ways of life. Most of all, I have learned about myself.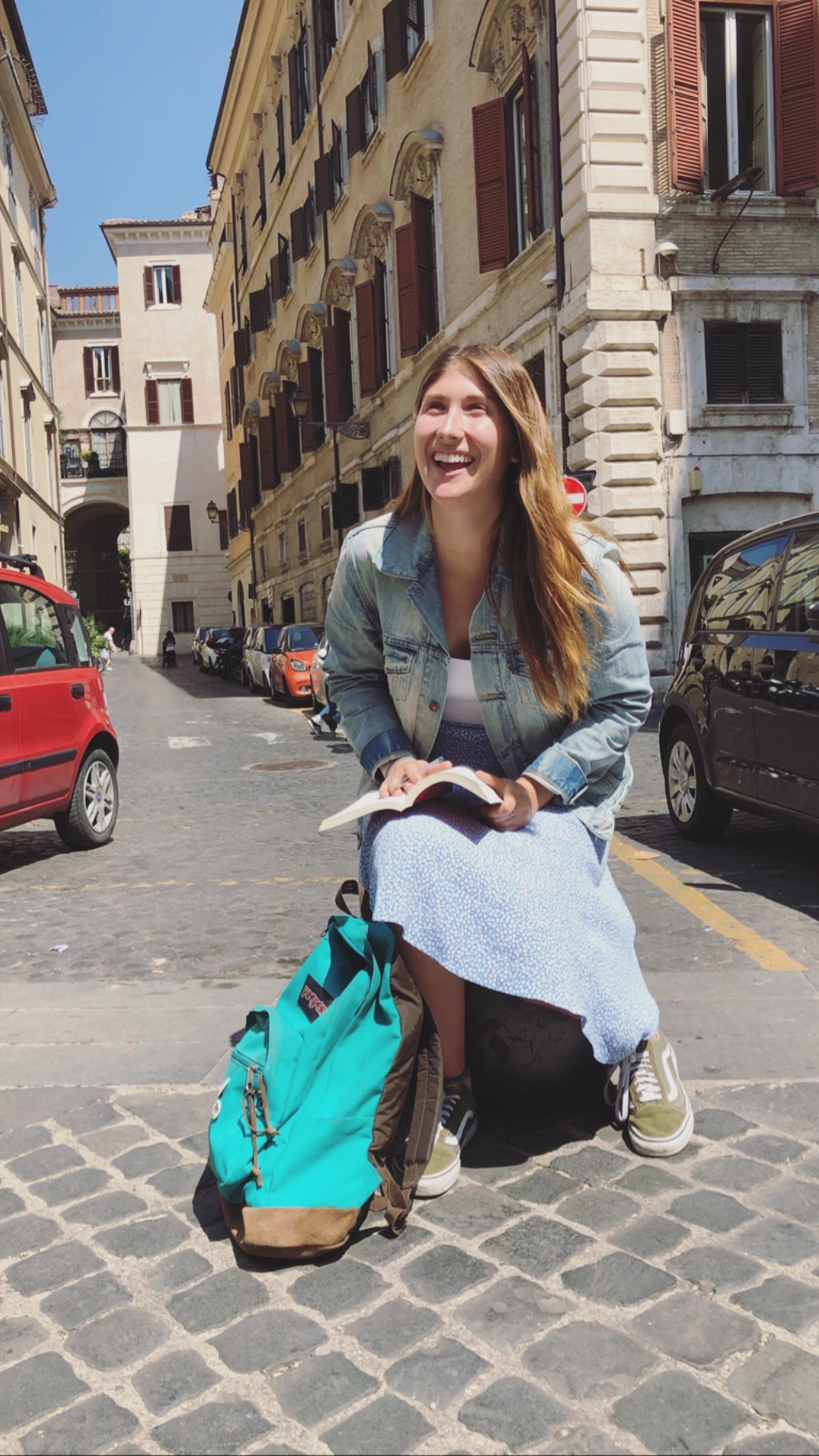 My time in Rome has been crucial for my personal development and for my growth. It all began with the powerful advice that I received from a friend about two months ago. He said: "Leave your headphones at home. Go out into the world with open ears and open eyes. Watch those around you, interact with your neighbor. Listen to the birds, to conversations, and even to the sirens that may annoy you. Live, learn and explore." These are words that I will never forget. From that day on, I left my headphones at home. What a change!
I began to live and to feel alive. More than anything, I began to notice that in Italian culture, not many people actually use headphones either. It was amazing how quickly I was diffusing into the culture. Whether on the tram, at the bar or at the library, I was in constant interaction. I was living, learning and exploring. I was growing.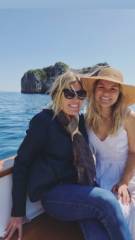 My experience of personal development was also thoroughly shaped by my teachers. Sarah Boggs, a brilliant SBCC professor who traveled with us to Italy, became a role model of mine. She is passionate, loving and dedicated to her students. Sarah always had our group's best interest in mind, and with that, she developed very precious friendships with us. She taught me how to stand up for myself, how to follow my dreams and how to believe in who I am (both as a student and human being). Sarah and her family gave us a home, and her invitations to dinner or movie nights at her house really created a safe space for us. We love you, Sarah!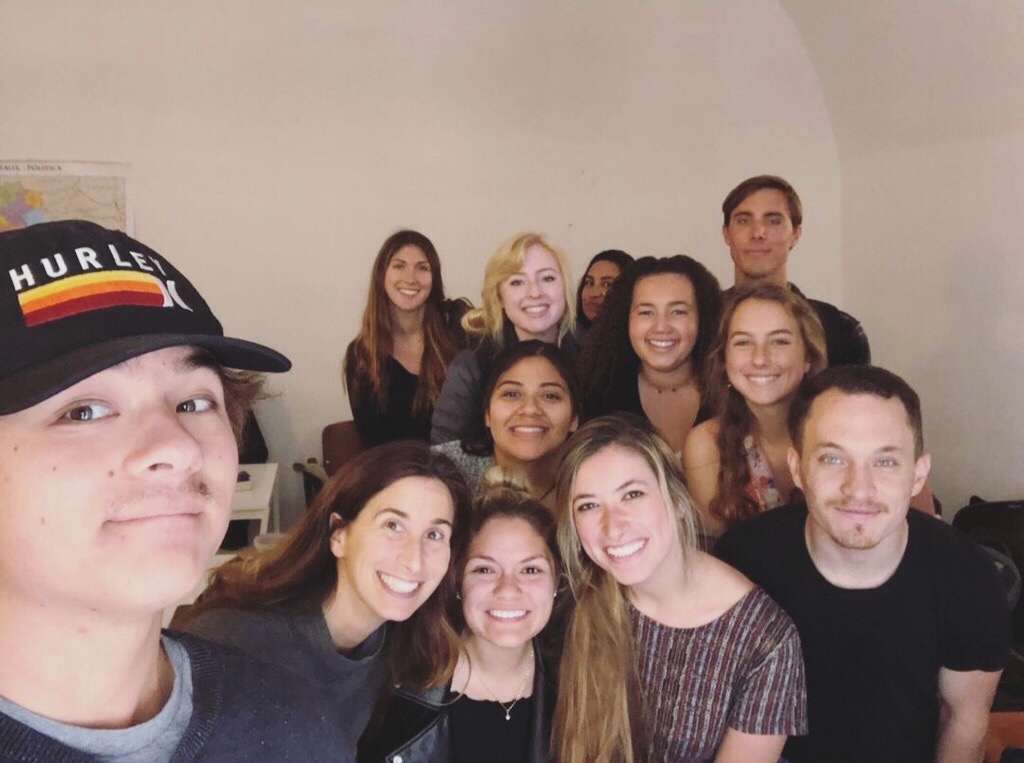 Carlotta, our Italian teacher, also went above and beyond. She taught me growth through challenge and faith. Carlotta never lost faith in us when learning a new, and sometimes very difficult language. Every day, she reminded us that teaching has many forms and that we must not always abide by the traditional manner. Carlotta used resources such as scavenger hunts, films, and music to develop our Italian language skills. Like Sarah, she also made us feel at home. Her approach has always been beyond kind, attentive and caring. She taught me that failure consists of the building blocks of success. Carlotta's spirit, will always stay with me in my journey of growth. I am proud to have had her as a teacher and friend.
Lastly, I must add that my growth was also generated from hardship. It was triggered b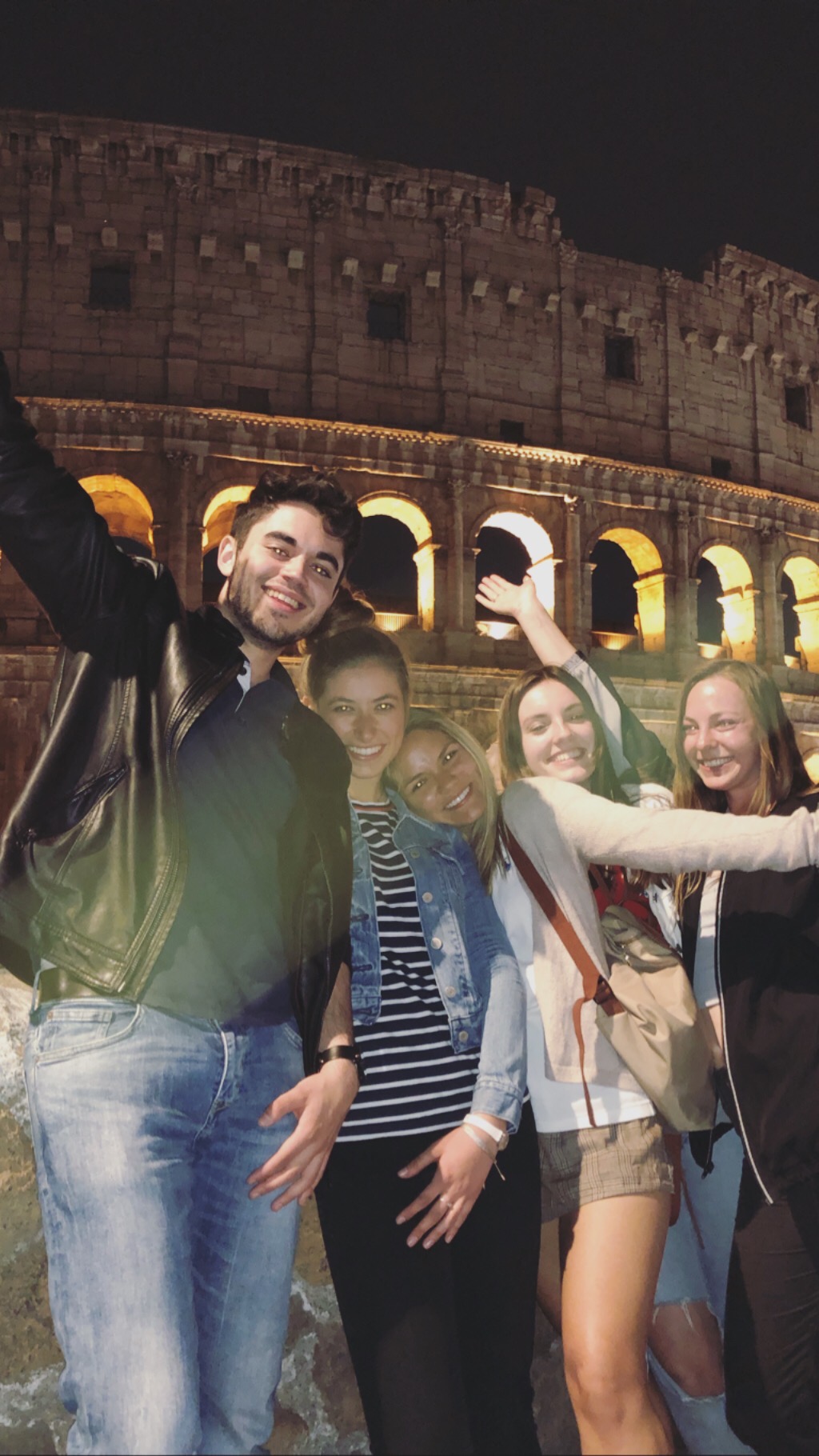 y all the moments of frustration, loneliness, and even distress. I learned more about myself when I was in situations of struggle than I did when in comfort. That is something that I had to figure out on my own. It made me question, "who do I want to be" and "if I were meeting myself, who would I want to meet?" Vulnerability was a dominant force when establishing these questions in my head, and thanks to that, I have grown. I feel more secure, wiser, and more conscious. I also feel happier and stronger.
Study Abroad is everything and more than I could have imagined. It was about friendships, cultures, pleasures, and growth. I will return home being more of myself than ever! I hope to shine and spread my colors of friendship, culture, pleasure, and growth with all of those around me. I exposed who I am to myself and to the world, in the past three months, and I wish to share this experience with my peers back home. The SBCC Study Abroad Program has changed the life for the better, and I recommend it to all.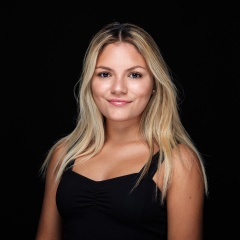 Valeria Garnica is a Canadian-Venezuelan Sociology and Dance student. In her time at SBCC, Valeria has discovered a true passion for literature, while serving as an English 110 tutor. Valeria Garnica is embarking on an expedition to Rome with the SBCC Study Abroad program, this Spring. She is beyong excited to grow as a student and person, while l representing of our wonderful community, abroad. Valeria hopes to do this great opportunity justice, through the practice of blogging. That way, she can share our student's Italian stories with their peers back home.