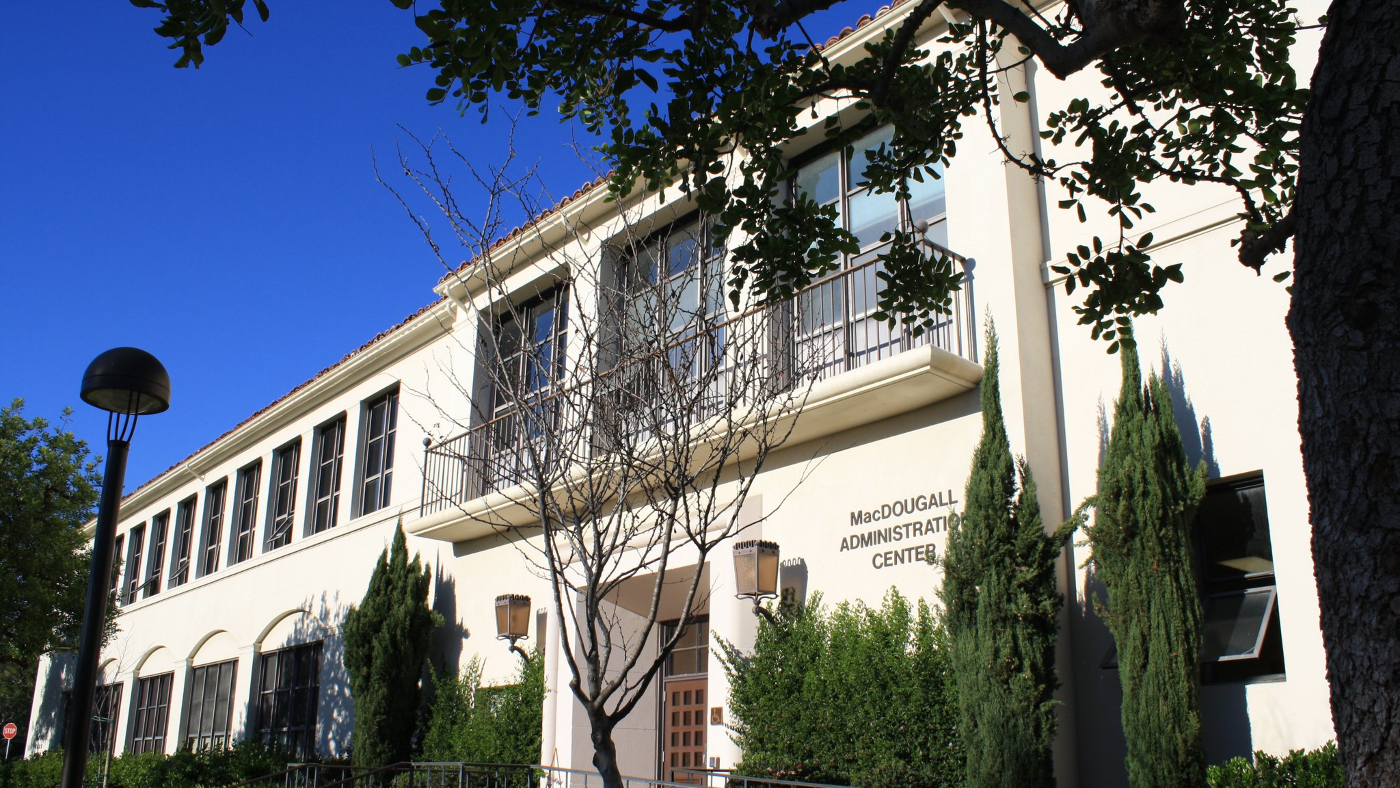 District Technology Committee
Committee Charge
The District Technology Committee in its leadership role is charged with identifying IT planning priorities, new IT resources and requests, IT policies, in addition to development and implementation of the college District Technology Plan. DTC is chaired by the Vice President of Information Technology, with membership consisting of faculty, administrative, classified, and student representatives.
The District Technology Committee also oversees planning for the purchasing and replacement of campus technology. Approximately $1.2 million has been allocated annually by the College for replacement of outdated technology. The District Technology Committee has approved a standard replacement cycle of four years for student laboratory computers, four years for faculty and staff PCs, and five years for Apple computers. Network hardware, network printers, and multimedia equipment are on five to ten year replacement cycles dependent upon vendor life cycles. However, during the California fiscal crisis this replacement cycle has been extended to five years.
Departmental planning is integrated into the annual Operational Program Review with linkages made to the District Technology Plan and the College Plan. Monthly reports by departmental representatives are presented during meetings of the District Technology Committee on all College technology projects, including Continuing Education. The District Technology Committee reports their progress and activities to the College Planning Council and the Superintendent/President.
The governance structure for technology planning is designed to enable decisions regarding technology initiatives to be made by those most closely affected by technology advancements and initiatives. Decisions regarding IT initiatives are evaluated with respect to each of the following five factors: (1) customer needs and expectations; (2) empowerment of the individual; (3) efficient and effective operational processes; (4) maintaining a competitive edge, (5) and relevance to both the College Plan and the District Technology Plan. In order to facilitate the planning and decision-making process, members of the Information Technology and the Educational Programs organizations serve as technical support and resources to units of the College that are responsible for using technology to serve their clients (i.e., students, faculty, staff, and community-based organizations).
Responsibilities:
Identifies IT planning priorities, new IT resource requests, and IT policies.
Serves as a resource for IT related matters.
Forms standing workgroups as well as ad hoc workgroups to concentrate on specific IT planning, and resource and technical matters. Recommendations of the workgroups pertaining to governance related items such as IT planning priorities, new IT resource requests and IT policies are forwarded to DTC.
Makes technology recommendations to CPC.
Membership
Vice President, Information Technology, Chair
Vice President, Business Services
Five faculty representatives appointed by the Academic Senate, at least one of whom also serves on the Academic Senate's Instructional Technology Committee
One representative from each area: Human Resources, Student Services and Educational Programs
Three classified staff representatives appointed by the CSEA
Director, Network Services
Director, User Support Services
Director, Academic Technology Support
Director, Institutional Assessment, Research, and Planning
Associated Student Government representative
All members are appointed by their respective governance groups. The committee chair is selected by the Superintendent/President from among the committee members.
| | | |
| --- | --- | --- |
| Name | Area of Representation | |
| Dean Nevins (Chair) | Executive Director, Information Technology | Administrator Appointee |
| Brian Fahnestock | Interim Vice President, Business Services | Administrator Appointee |
| Deneatrice Lewis | Interim Vice President, Human Resources | Administrator Appointee |
| Liz Auchincloss | CSEA President | Classified Appointee |
| Regina Reese | Classified Support Staff | Classified Appointee |
| Perla Jones | Director, Human Resources | Manager Appointee |
| Jens-Uwe Kuhn | Dean, Educational Programs Representative | Manager Appointee |
| Beth Taylor Schott | Dean, Student Services Representative | Manager Appointee |
| Melanie Eckford-Prossor | Academic Senate President, Liaison | Faculty Appointee |
| Corrie Bott | Librarian, Educational Support | Faculty Appointee |
| TBD | Director, LRC | Faculty Appointee |
| Kathy O'Connor | ITC Member, Physical Education/Athletics | Faculty Appointee |
| Laurie Vasquez | ITC Chair, Educational Support | Faculty Appointee |
| Jim Clark | Director, IT Infrastructure and Security | Manager Appointee |
| Jason Walker | Director, IT User Support Services | Manager Appointee |
| Z Reisz | Director, Institutional Research and Planning | Manager Appointee |
| Chernor A. Diallo | Associated Student Government Representative | Student Appointee |
Learn More
Meetings, Agendas, and Minutes
See upcoming meeting dates, and view agendas and minutes from previous meetings
Additional Resources
Committee files and documents available for view/download