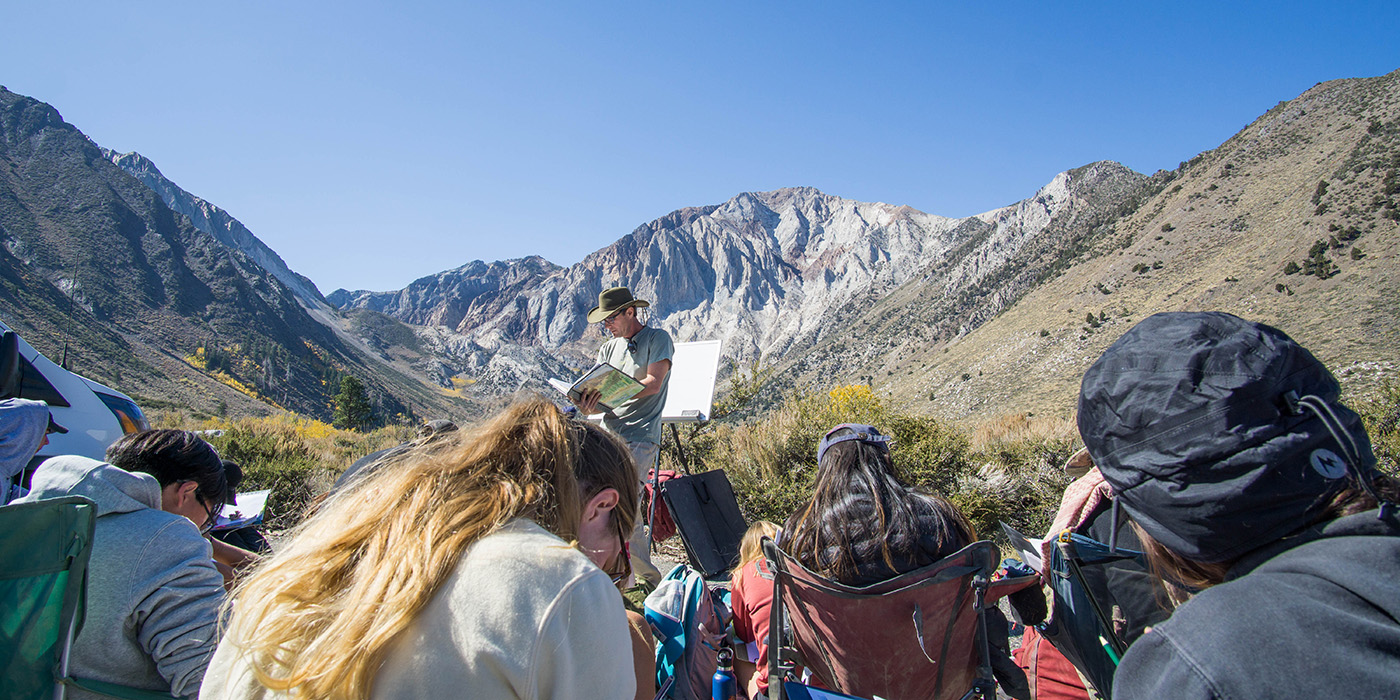 Geology
Geology is a multi-disciplinary science that applies biology, chemistry, physics, mathematics and engineering to the natural world around us. The rich variety of its fields of study includes oceanography, paleontology, geophysics, geochemistry, hydrogeology, engineering geology, environmental geology and more. This is what makes geology an exciting and challenging major for students with broad scientific interests and a love for natural systems, environments, and earth history.
Geology majors gain scientific observational reasoning, communication skills, and an understanding of geological concepts and history. This blend of interpretive scientific ability and historical perspective gives geologists an important role in society. They apply their skills and knowledge to solve complex problems related to human interaction with natural systems, hazards and resources, and to communicate solutions and options to the public.
Geology majors who earn their Geology Associate in Arts Degree from Santa Barbara City College are thoroughly prepared to transfer to and excel in university-level geology programs throughout the state and the nation.
Program Student Learning Outcomes
Evaluate earth processes and/or earth history, using earth materials and geologic principles.
Classify and interpret rocks, minerals and fossils.
Recognize and assess geologic processes in the field.
Read and interpret geologic data.
Career Opportunities
Many job opportunities are available to geology graduates. Most opportunities are in private industry - in engineering geology (evaluating sites for homes, commercial buildings, highways, tunnels, etc.); environmental geology (environmental impact studies, evaluation and remediation of contaminated sites); and hydrogeology (development and quality control of groundwater resources).
Geologists are also employed in the discovery and extraction of earth resources, such as oil, gas, coal, and metallic and non metallic elements.
Besides private industry, all levels of government- city, county, state and federal-employ geologists for planning and regulatory (inspection and monitoring) activities.
A degree in geology is excellent background for teaching physical science at the secondary school level.