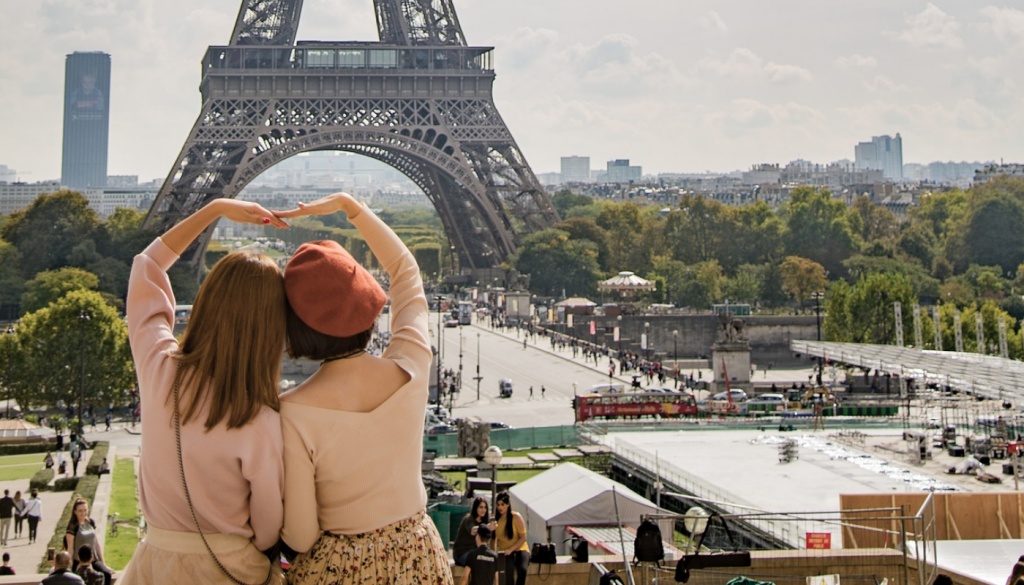 Study Abroad Events
Program information meetings, scholarship workshops and more!
SBCC Study Abroad offers free information meetings and workshops for everyone interested in the programs.
If you would like to receive information and reminders about specific program information meetings, please join the email list by completing the information in the pop-up box upon leaving this page. Should the box not pop up, you can also contact nwalther@pipeline.sbcc.edu and request to be manually added to any lists. You can unsubscribe from any list at any time and will only receive information regarding the specific topic you sign up for.
Several Information meetings will be held via Zoom. Please note that for in-person meetings anyone attending will need to follow SBCC's Covid Guidelines
INFORMATION MEETINGS & EVENTS
Film Studies and Communications in Tokyo, Japan - Summer 2023
This program is full and currently does not hold any info sessions or accept applications.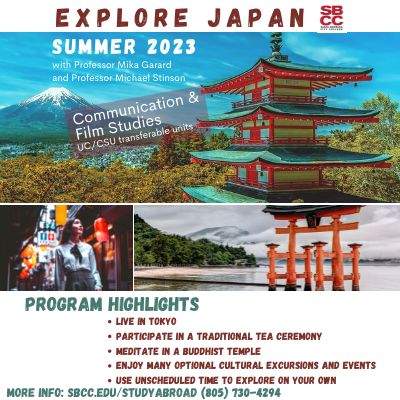 Surfing, Stretching & Relaxation, Spanish Grammar in Costa Rica Summer 2023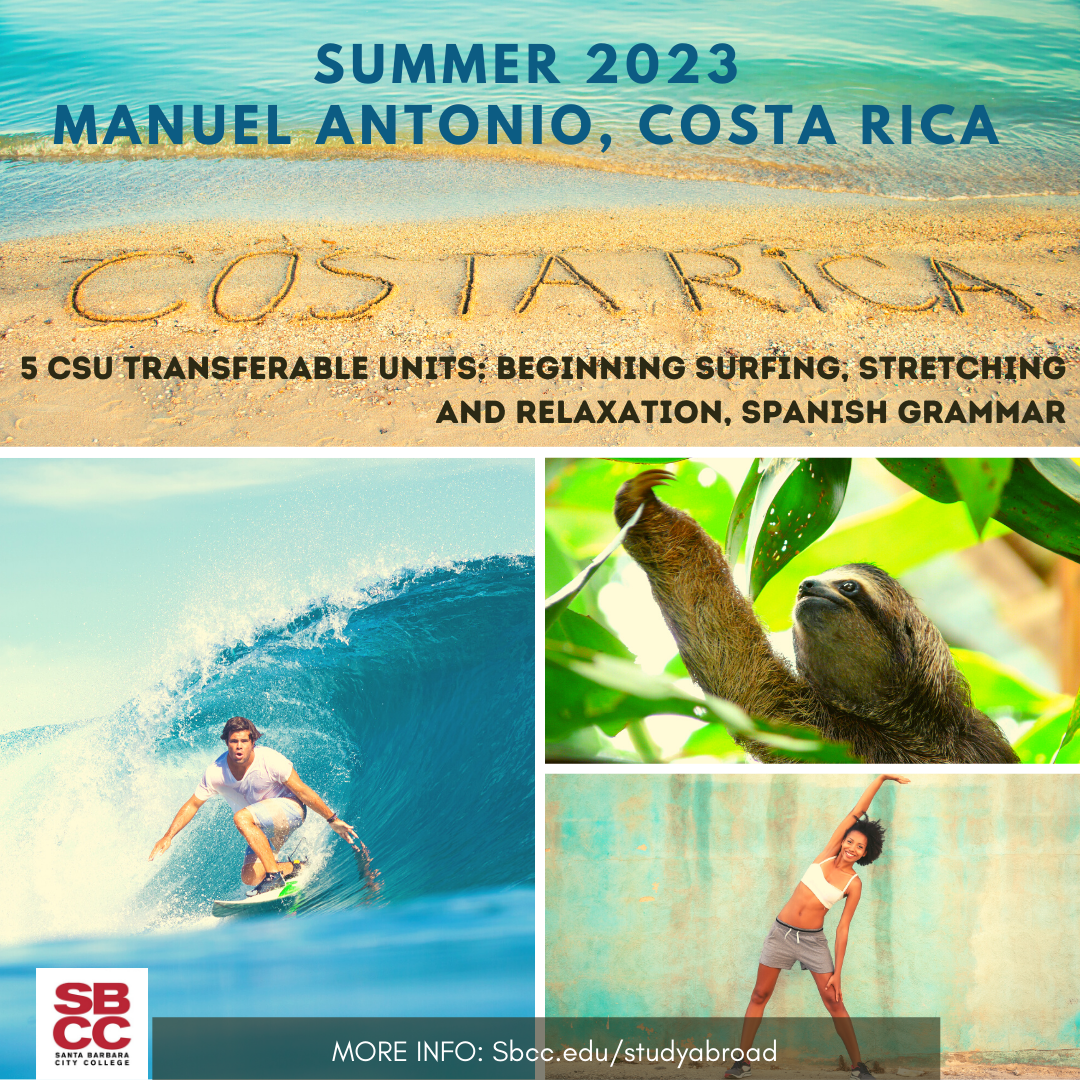 No RSVP is required. Parents are welcome to attend.
Information meetings will be schedule during the semesters leading up to the application deadline. Please confirm dates, times, locations or Zoom URL's with the program director prior to the event. Sally Saenger can be reached at sasaenger@pipeline.sbcc.edu

Marine Biology, Oceanography, Sociology, Anthropology in Bali, Indonesia, Fall 2023
No more Information meetings are scheduled for this program Please ontact the program directors to get details about the program and courses.

Contact: Michelle Paddack at mjpaddack@sbcc.edu or Elizabeth Phillips at epphillips@pipeline.sbcc.edu
Other Upcoming Events: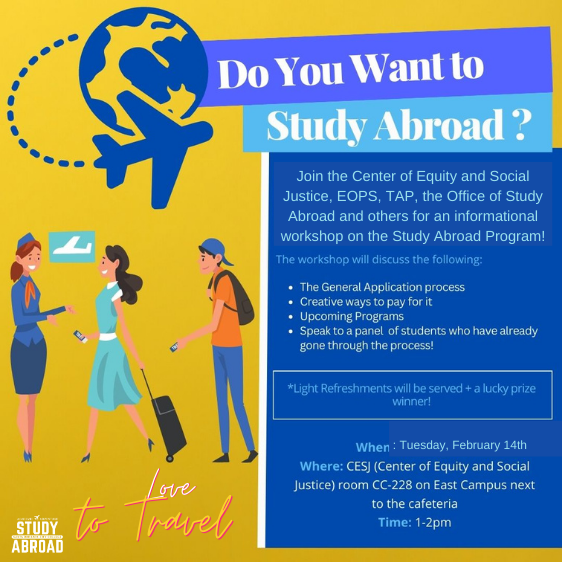 What: Study Abroad workshop in collaboration with the Center for Equity and Justice, Umoja, Dream Center, EOPS and Tap
This event is for students who are part of any of the programs or students traditionally underrepresented in study abroad programs.
When: Tuesday, February 14 at 1pm
Where: Center for Equity and Justice CC-228 across from the cafeteria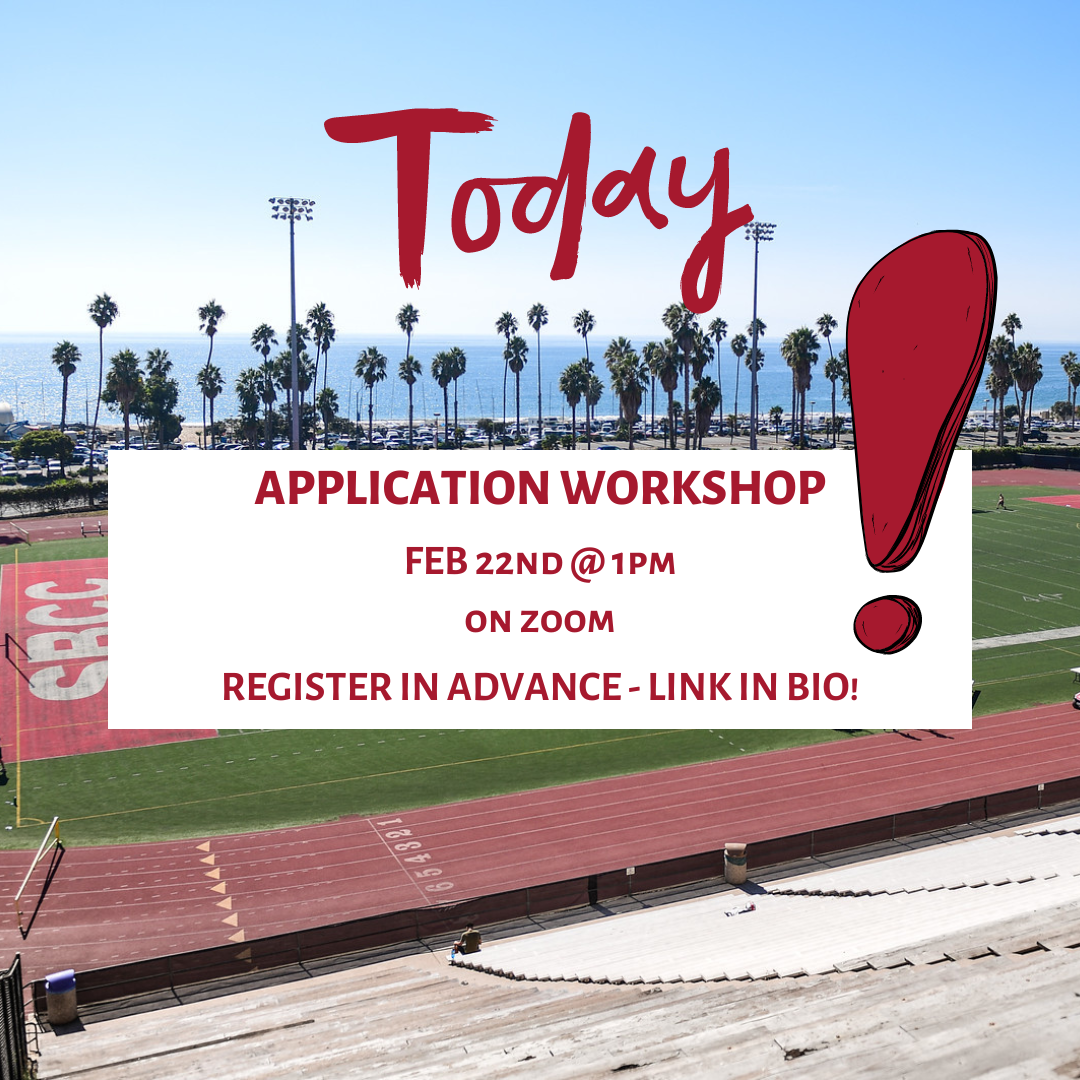 What: Study Abroad Program Application Workshop
When: Wednesday, February 22nd at 1pm
Where: Zoom
Register in advance for this meeting:
https://sbcc.zoom.us/meeting/register/tZ0rdOqpqTksHta3_hUI1xudK4kiVk86Gst9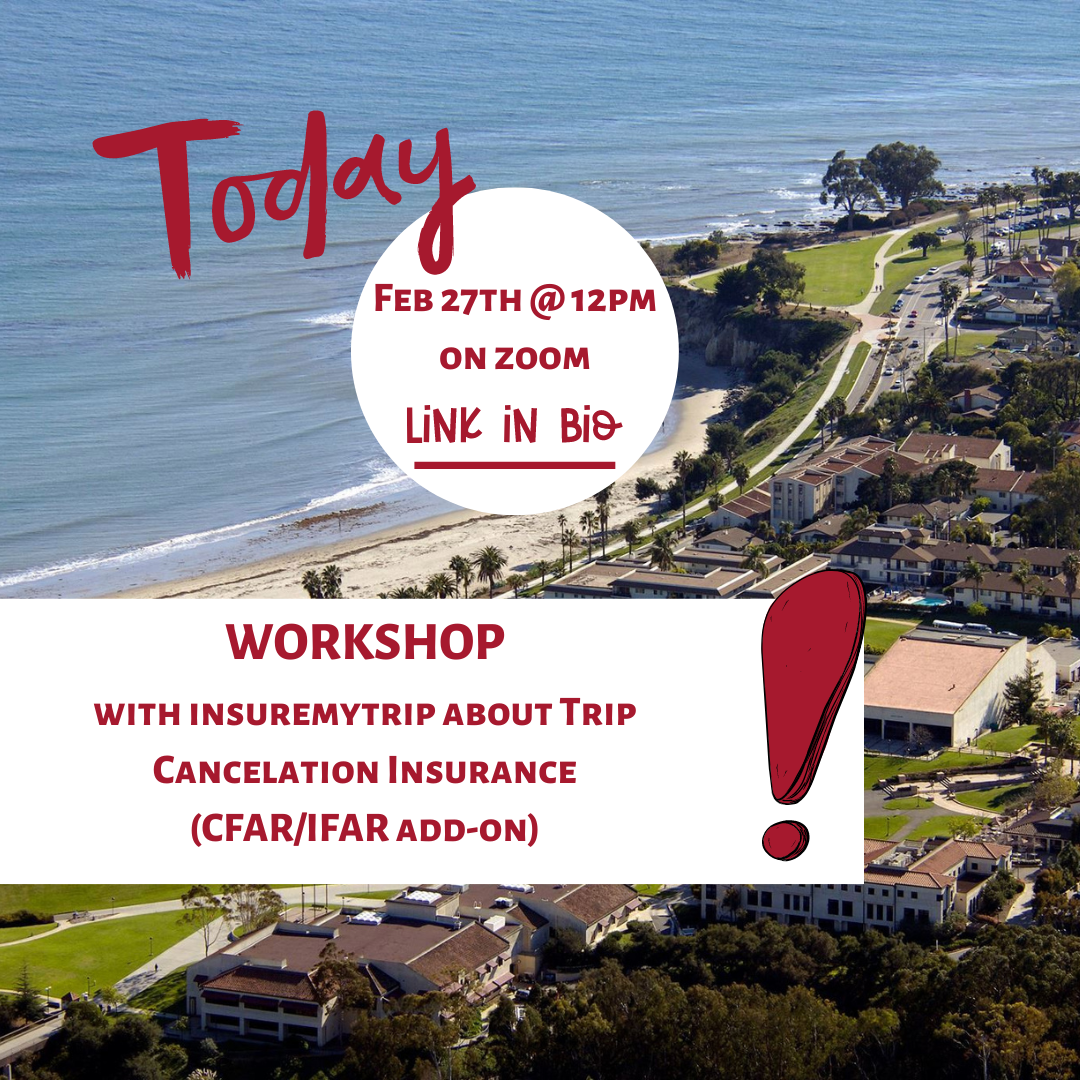 What: Workshop with insuremytrip about Trip Cancelation Insurance (CFAR/IFAR add-on)
This event is for students who have been accepted to our current programs or are in the application process and their parents.
When: Monday, February 27 at 12pm PST
Where: Zoom
Register in advance for this meeting:
https://sbcc.zoom.us/meeting/register/tZ0ucOmtqz8iEtxGK34hQNisS1QVc_wc7TUy
What: Financial Resources to Study Abroad worskhop/ Benjamin A. Gilman Application workshop
When: TBD
Where: TBD
PAST EVENTS
Welcome Back Study Abroad Workshop