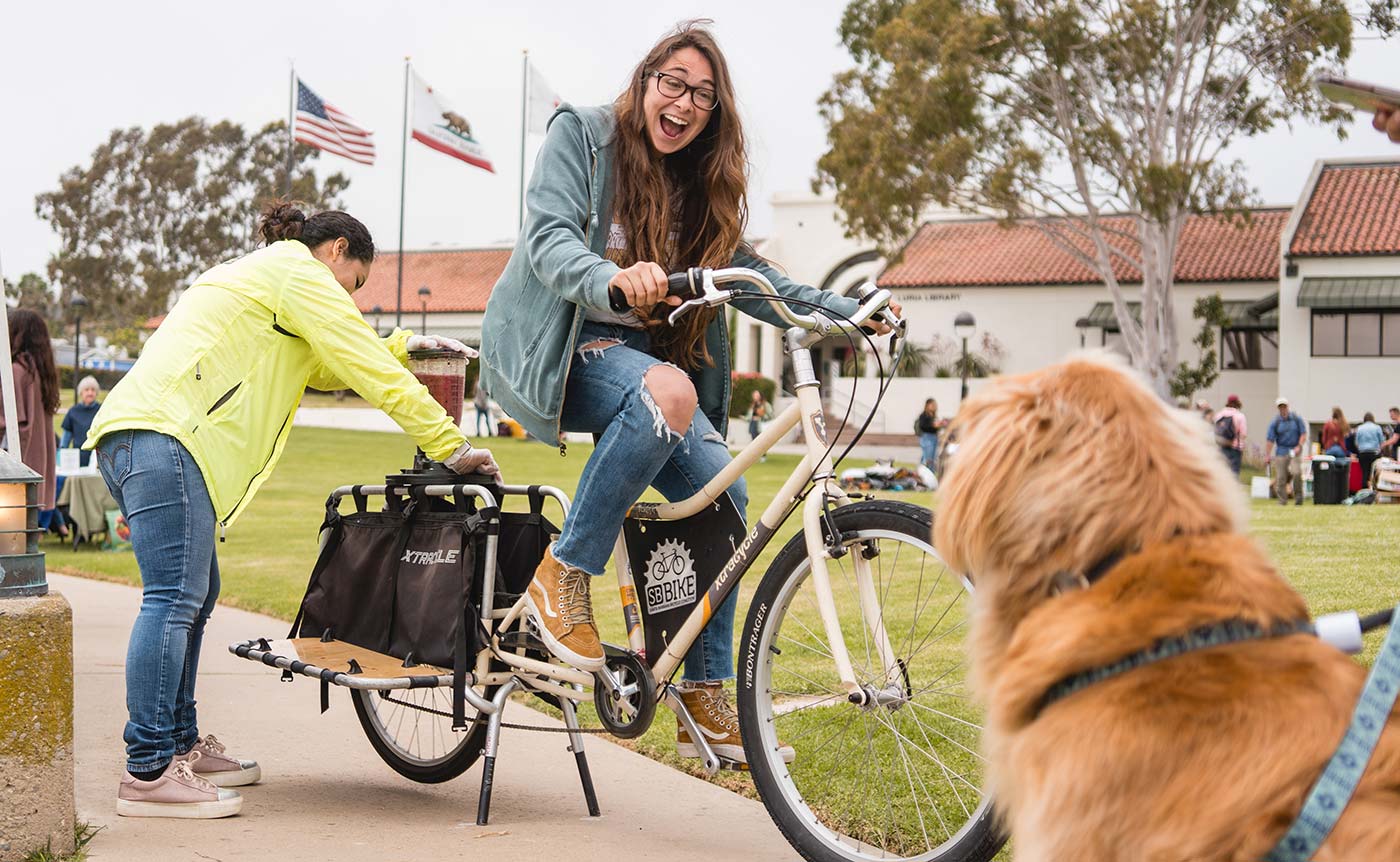 Seminars, Projects, Independent Studies
Listed below are classes that offer practice and training or hands-on experience in some facet of biology. Included here are internships and independent studies classes.
Seminars, Internships, and Independent Studies classes
Biomedical Sciences: Human Dissection
Directed dissection of a specific region of the human cadaver. BMS 119 A: Head and Neck, BMS 119 B: Appendages, BMS 119 C: Torso
May be taken for one credit. This unit of credit requires 48 hours laboratory work per semester. Graded Credit/No Credit only. Transfer Information: CSU Transferable

In this course, students will, as a member of a small team, dissect areas of the external and internal structures of the specified regions of the human cadaver, under the close supervision by the instructor.

Sample Assignments:
The student must design a protocol specific to each assigned area of dissection. The dissection protocol will contain the following elements in the order noted below (wherever possible, include referenced pictures, drawings, photographs, etc.): 1. Title of Dissection Area (you do not need to specify R or L) 2. Your Name and Semester 3. Anatomical Introduction to the Region of Dissection (written formally) 4. Checklist of Structures 5. Description of Dissection Procedure a. Skinning b. Approach c. Special structures and Cautions d. Description of Structures • Muscles • Vessels • Nerves • Related Regional Structures • Illustrations (must be accompanied by references) 6. Notes – do this as you dissect a. Problems b. Useful hints c. Procedural notes d. Structures removed e. Structures observed apart from checklist


Required Assignments:
To dissect assigned areas of the cadaver, as directed by the instructor. Students will be required to submit a draft protocol concerning the particular region they are assigned for dissection. They will submit a final protocol at the end of the course. Students will be required to give at least two oral presentations to the instructor and fellow dissectors.


Methods of Evaluation:
The instructor will observe and evaluate dissection protocols and dissection skills as the task proceeds. Evaluation will be on a combination of observed skill level, application to task, and participation.
Environmental Studies: Projects & Internships
Fall semesters only

Students work in groups to develop projects that make the college and local community more sustainable. Lectures, discussions and workshops provide the student with current knowledge in environmental science, sustainable practices, and real-world skills needed to implement practical solutions to local environmental and social problems.
(2 Units) Hours: 36 (36 lecture) Transfer Information: CSU Transferable.

Student Learning Outcomes:

ENVS 200 SLO 1 - Develop and implement a project that addresses sustainable practices on the campus or in the community.
ENVS 200 SLO 2 - Visually and verbally present the results of a project coherently and effectively.
ENVS 200 SLO 3 - Write a coherent and effective report on a project using appropriate evidence and documenting sources and collaborators.

Course Objectives:

Implement a project at the college or in the local community that makes the college or community more sustainable. Examples might include, but are not limited to: a. Develop or improve upon a recycling program with the necessary education component. b. Decrease single occupancy car trips and improve public transportation. c. Replace non-recyclable, non-biodegradable containers in the dining commons with biodegradable containers that can be composted. d. Implementing a compost program for food scraps. e. Writing a grant for photovoltaic solar panels. f. Working with architects and school departments to decrease water and electricity usage in a new building. g. Increase the use of recycled products on campus, such as recycled paper for printing and duplicating. h. Develop media to educate college and community members about sustainable options and programs.
Maintain a formal agenda for each meeting
Explain the science behind the issue (freshwater shortages, global climate change etc.), including what we know, how we would investigate what we don't know, and how the data is being used or interpreted by scientists, activists, politicians, and the general public.
Coherently discuss the current political and cultural context and how it serves to continue or change the trajectory of the environmental impact. For example, how does our love affair with the car hinder our attempt to improve public transportation and how can we make taking the bus cost effective, convenient, and cool?
Find facts and use an analytical approach to current and future problems, and to think critically in examining such problems using accurate and up-to-date information including Internet resources.
Effectively communicate in written and oral form using appropriate language and methodology.

Student must have completed 12 units at SBCC, with a GPA of 2.5 and a minimum of 2 units in Environmental Studies. Structured internship program in which students gain experience with work on campus or in the community, related to Environmental Studies.(2-4 Units)

Skills Advisories: Eligibility for ENG 110, ENG 110H.
Transfer Information: CSU Transferable

There will be an individual study plan for each student determined by the employer, student, and faculty sponsor before the internship begins. Student will develop skills and abilities on the job while learning to accept the responsibility of working professionally and productively (reporting to work on time, being thoughtful of others' time and work, and accepting criticism as well as compliments). Student will develop a work aptitude in their area.

Internships and volunteer experience can be a powerful career development tool. By participating in an internship students gain practical hands-on job experience, learn industry standards, and evaluate actual work environments. For paid internships, 1 unit = 75 hours, 2 units = 150 hours, 3 units = 225 hours. For volunteer internships, 1 unit = 60 hours, 2 units = 120 hours, 3 units = 180. Students desiring to receive academic credit for internships and volunteer experience should sign up for WEXP 290 — General Work Experience. Refer to individual departments for department-based internship opportunities and course listings.

Sample Assignments:
Journal: Journal entries would include significant steps toward progress with a project, outcomes of important meetings, identification of obstacles and proposed solutions, and analysis of any data collected. A successful journal allows the faculty sponsor to clearly track progress and pass on the project to another intern if deemed appropriate for ongoing work.


Required Assignments:
1. Consult with faculty sponsor to develop internship project or employment with local organization.
2. If applicable, meet with employer to finalize internship duties, learning expectations and time schedule.
3. Keep a journal of project progress or work experience to turn in at the end of the semester.
4. Submit a final written report on project or work experience including how it is related to Environmental Studies.


Methods of Evaluation:
1. Regular meetings: Does the student make regular meetings? Is the student prepared? Is the student making progress?
2. Journal: Does the journal contain sufficient detail? Does the journal show sufficient effort?
3. Final report: Is the report complete showing full arc of project or work experience? Does report show connection with environmental issues? Is report sufficient to fully understand project or experience and could it be passed on to another student to continue the work if deemed appropriate?