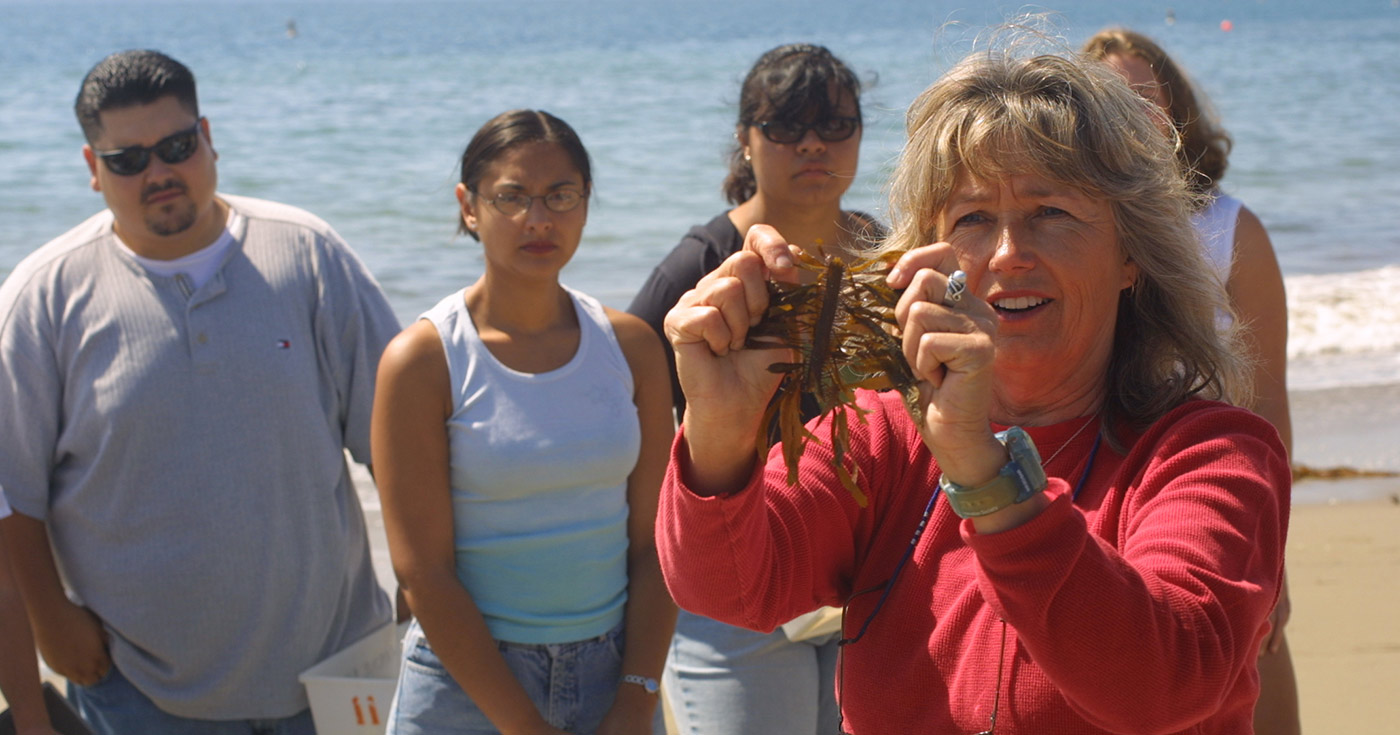 Natural History Associate in Science
The Natural History major is designed to provide a broad survey of the diversity of Earth's life forms and their evolutionary and environmental relationships. By carefully choosing electives, you may emphasize specialized areas for transfer, including aquatic biology, zoology, botany and environmental biology.
The SBCC Catalog gives detailed information about this degree such as the requirements and the recommended sequence of classes. While some of this information is duplicated below, please also refer to the SBCC Catalog for complete information.

It is possible to complete this degree fully online.
In addition to the departmental and SBCC requirements, students are required to take nine (9) units of elective credit. This gives students an opportunity to tailor their degrees to best suit their interests and career goals. Consult with the Natural HIstory Faculty Advisor in choosing your electives. Jennifer Maupin (office EBS 320, phone 805.730.4196) is the Natural HIstory Faculty Advisor for on-campus students and Larry Friesen (ljfriesen@pipeline.sbcc.edu) is the Natural History Faculty Advisor for online students.
• The Starfish Degree Planner is an electronic educational planning tool that allows you to check your status toward an SBCC Degree or Certificate based on your SBCC coursework. Counselors prepare Student Educational Plans (SEPs) in the Starfish Degree Planner to help students map out their pathways to their goals. Access the Starfish Degree Planner by logging into Pipeline and going to Course Planning under the Student tab. Click HERE for step-by-step instructions to access the Starfish Degree Planner.
Associate Degree Graduation Requirements
Complete all of the following:
All Department Requirements listed below with a "C" or better or "P" in each course (at least 20% of the department requirements must be completed through SBCC).
One of the following three General Education options:

OPTION 1: A minimum of 18 units of SBCC General Education Requirements (Areas A-D) and Institutional Requirements (Area E) and Information Competency Requirement (Area F) OR
OPTION 2: IGETC Pattern OR
OPTION 3: CSU GE Breadth Pattern

A total of 60 degree-applicable units (SBCC courses numbered 100 and higher).
Maintain a cumulative GPA of 2.0 or better in all units attempted at SBCC.
Maintain a cumulative GPA of 2.0 or better in all college units attempted.
A total of 12 units through SBCC.
Department Requirements Course List
Code
Title
Units
BIOL 112

Evolution And Adaptation

3
BIOL 120

Natural History

4
BIOL 122
Ecology
3
BIOL 123

Ecology Laboratory

1
BIOL 140

Principles Of Biology

3
BOT 121

Plant Diversity

1
4
ZOOL 122

Animal Diversity

2, 3
3

Plus six (6) units of Natural History Electives

4
6
Total Units: Department Requirements
27
1
BIOL 101 Plant Biology may substitute for BOT 121 Plant Diversity
2
ZOOL 123

Animal Diversity Laboratory is recommended
3
BIOL 102 Animal Biology

may substitute for

ZOOL 122 Animal Diversity

+

ZOOL 123 Animal Diversity Laboratory
4

Other courses may be accepted to meet the 6 units of electives, including courses from disciplines outside of the sciences. Students are advised to select these units in consultation with the Natural History Faculty Advisor to ensure their course selection meets their individual educational and career goals and interests.